FocusClass
OB/GYN Point of Care Ultrasound
This course provides you with the knowledge and skills on how to do an ultrasound examination in OB/GYN.
2 AMA PRA category 1 CME Credits
Printable Diploma
2 chapters
2 chapters
6 lectures
Top-notch online video lectures
Imaging demonstrations
Case examples
Proven didactic principles
OB/GYN FocusClass - POCUS applications
More and more ultrasound handheld devices are being used, especially in non-clinical settings. Due to their size and ease of use, they can be taken anywhere, and patients can get diagnosed directly on site. This course aims to provide you with the knowledge and skills on how to do an ultrasound examination in OB/GYN. 
OB/GYN FREE LECTURES
Get a first (free) glimpse and sign up for our free lectures. Here you will learn:
- OBSTETRICS - LATE PREGNANCY
- GYNECOLOGY - IUD LOCALIZATION
You get in-depth knowledge of many different gynecological and obstetric pathologies through case-based learning. Lectures and footage straight from the emergency departments of two hospitals ensure you remain as close to practical applications as possible while learning how to proceed with women with abnormal uterine bleeding or abdominal pain, the most common problem in an OBGYN emergency department.
IDEAL FOR: 
Midwives
Emergency physicians
Gynecologists
Obstetricians
Nurses
GPs
Medical students
SPEAKERS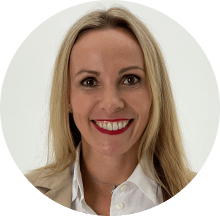 Prof. Daniela Gold, MD, PhD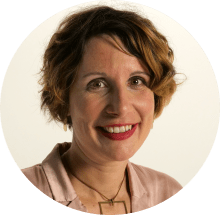 Rebecca Ertl, MD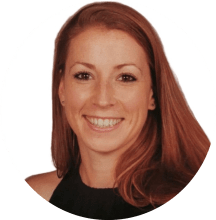 Magdalena Otte, BSc
CHAPTERS
1
Gynecology
In this chapter, we will be focusing on the gynecological aspect of our OB/GYN FocusClass. First, we want to refresh your knowledge about the female pelvic organs, the menstrual cycle, and the basic scanning planes in TAS. Then we dive into the gynecological ultrasound examination. You will...
2
Obstetrics
This chapter is all about obstetrics. The topics range from how to diagnose a pregnancy with a handheld device to the most threatening conditions a woman and her fetus can face in late pregnancy. First, you will learn how to do a fetal assessment in early and late pregnancy. Then, based on...