How to identify the fetal position in late pregnancy?
As medical professionals, our primary goal is to ensure the well-being of both the mother and the baby during the last trimester of pregnancy. This is a crucial time when we need to determine whether it is still beneficial for the baby to remain inside the womb and what mode of delivery is expected.
The fetal position is a crucial factor in determining the mode of delivery and ultrasound is the best way to find out!
Do you still remember the possible fetal positions?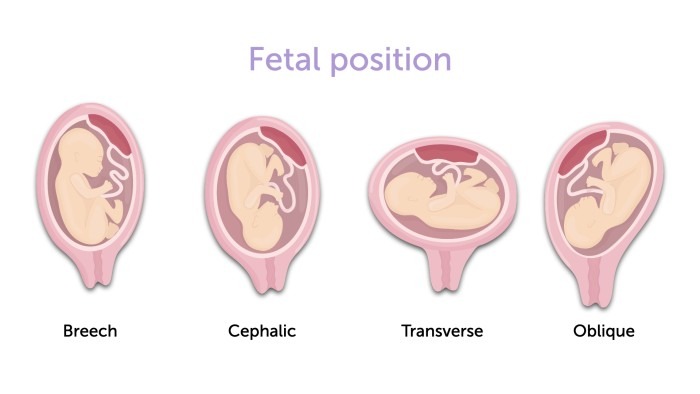 During the ultrasound scan in the last trimester, we hope to find the baby in the cephalic position, as this is the optimal position for a vaginal delivery. But the baby may also be in a breech or transverse position, which means that vaginal delivery is not possible or safe and a cesarean section may be necessary.
As the pregnancy progresses, a change in position becomes less likely. However, positional changes in the fetus may also occur in late pregnancy up until delivery. This is why checking the position of the fetus immediately before delivery and also before a cesarean section is so important, especially if the abnormal position of the fetus is the reason for the decision to have a cesarean section!
How would you assess the fetal position in late pregnancy? And which fetal structures should be identified?
Watch this video to find out and answer the question below!
What is the first step when examining the fetal position and structures during a last-trimester ultrasound scan?
a) Put the probe in a longitudinal position right above the mother's pubic bone
b) Look for the fetal head and try to scan it in a transverse plane
c) Look for the fetal bladder and make sure that it's empty
d) Apply pressure to the mother's abdomen to move the fetus into a better position for scanning
The correct answer is b) Look for the fetal head and try to scan it in a transverse plane!
Did you get it right? If not, watch the video again.
If you want to learn how to do prenatal ultrasound and to image patient's in first, second, and third-trimester pregnancy, make sure to check out our OB/GYN Ultrasound BachelorClass. We currently offer a special discount on the BachelorClass, or – if you want to learn how to perform point-of-care ultrasound – our OB/GYN POCUS FocusClass! You can also get an overview of both topics with our bundle offer of -40% PLUS an extended access of 12 months. Check our offer now, available until July 23rd, 2023.
GET OFFER