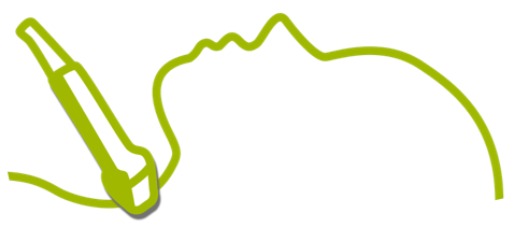 10.5 AMA PRA category 1 CME Credits
Printable Diploma
11 chapters
11 chapters
2 bonus chapters (Fine Needle Aspiration and Hyperparathyroidism)
10+ hours of online video course
Includes demonstrations
Thyroid Ultrasound MasterClass
In this course focusing on thyroid ultrasound, we cover all relevant topics related to thyroid disorders - from  basics to advanced.  You will learn the anatomy of the neck and get a wrap-up of thyroid function and physiology. Find out how to image the thyroid, which cut planes you need to acquire, and what you see on the image. A large section is devoted to the detection and characterization of nodules. Here we explain the TIRADS classification. In addition, we discuss thyroid cancer and diffuse disease, Graves disease, Hashimoto,  hyperparathyroidism and more. Last but not least we will also show you which  treatment options are available. From medical treatment, radioiodine therapy to surgery.  This course will teach you not only sonography of the thyroid but also  how to manage your patients.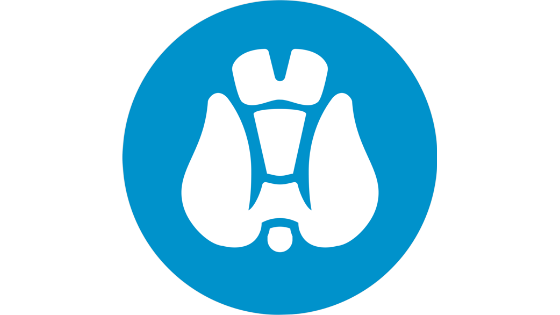 THYROID ULTRASOUND CRASH COURSE
Get a taste and SIGN UP for our FREE Thyroid Ultrasound Crash Course!
Here you will learn
The sonographic anatomy of the neck
How to image the thyroid
All about thyroid cysts
IDEAL FOR: 
Sonographers
Radiologists
Internists
Endocrinologists
Nuclear Medicine specialists
Neck Surgeons
Thyroid specialists
Thyroid and neck surgeons
SPEAKERS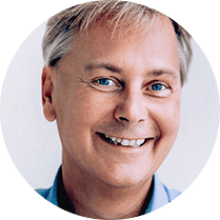 Univ. Prof. Dr. Thomas Binder
Katayoun Tonninger-Bahadori, MD
PRESENTER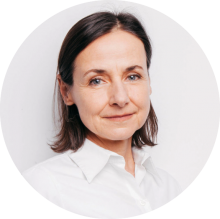 Assoc.-Prof. Martha Hoffmann, MD
PRESENTER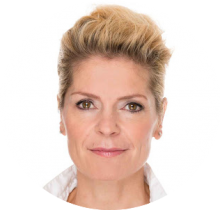 Gudrun Sadik, MD
PRESENTER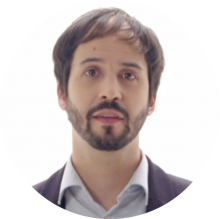 Thomas Nakuz, MD
PRESENTER
CHAPTERS
1
Basics
This chapter will provide you with the basics that you need to kick-start your career in thyroid ultrasound: Why does it make sense to learn thyroid ultrasound in the first place? In which patients should you perform ultrasound? Here we will also cover the anatomy of the thyroid and the neck...
2
Ultrasound Imaging
In this chapter we get to "the core of things": Here you will learn "how to perform a standard exam". Topics covered include patient positioning, image optimization (knobology), imaging planes, quantification of thyroid size, ultrasound anatomy, and much more. Of course,...
3
Hypo-/Hyperthyroidism
Without a firm understanding of thyroid function, hyper- and hypothyroidism it is difficult, if not impossible, to correctly interpret thyroid ultrasound findings. In this chapter, we explain which conditions can lead to thyroid dysfunction, how thyroid hormone levels are controlled, what the...
4
Diffuse Disease
In this chapter, we cover pathologies that can affect the entire thyroid - so-called "diffuse diseases". These include goiter (diffuse and nodular), Graves' disease, Hashimoto's disease as well as other forms of thyroiditis (De Quervain, drug-induced and pregnancy-related)....
5
Nodules: Benign or malignant
Thyroid nodules is (aside from diffuse disease) the "other" large topic in thyroid ultrasound. Nodules are the most common finding on ultrasound. The major role of ultrasound is to determine which nodules could potentially be malignant. Here you will learn how to describe nodules...
6
Classification schemes & Cancer
In Chapter 6 we take the topic of nodules a step further. Now that you know how to evaluate nodules, you will find out how to classify them with respect to their risk of malignancy. We cover both the EU- and ACR TIRADS classification and the ATA guidelines for the management of nodules. In...
7
Thyroid cancer
Thyroid cancer is not always a benign condition and ultrasound is the most important imaging modality for the early detection of thyroid cancer. But ultrasound is also important for the staging of malignancies. In this chapter, we introduce you to the classification and staging of thyroid...
8
Scintigraphy & lab
While thyroid ultrasound is an important building block to diagnose thyroid disease it is not the only one. In this chapter, we will add scintigraphy and lab testing to the list. After watching this chapter you will know how to put your ultrasound findings in the context of other findings and...
9
FNA
Fine Needle Aspiration (FNA) is performed with the guidance of ultrasound. In this chapter, we will explain when this procedure is indicated and demonstrate how it is performed. Here we also review the Bethesda Cytology classification and present cases from A-Z. From the initial diagnosis with...
10
Other (Hyperparathyroidism + neck)
The thyroid is only one structure of the neck. When you scan you will also come across findings outside the thyroid. This chapter focuses on two pathologies that you should not miss: Hyperparathyroidism and abnormalities of the lymph nodes. Here you will learn what the typical ultrasound...
11
Radiotherapy
The last topic of this course on thyroid ultrasound is dedicated to radioiodine therapy. An important topic if you are involved in the treatment of patients with hyperthyroidism and cancer. But also for referring physicians. After all, you have to know for which patient groups radioiodine...