MasterClass
Echo
High level of expertise in transthoracic echo
34 AMA PRA category 1 CME Credits
Printable Diploma
23 chapters
More than 33 hours of video content
112 lectures
ECHO MASTERCLASS
The Echo MasterClass is a premium online training program that will bring your echo skills to the next level: "A complete mastery of Echocardiography". With over 33 hours of high-quality video content, you will significantly deepen your knowledge of cardiac anatomy, function, clinical cardiology, imaging, hemodynamics and patient management.
OBJECTIVE:
After completing the Echo MasterClass, you will be fully competent to assess even the most complex cases. You will broaden your clinical knowledge of cardiology and know-how and when to use advanced technologies.
The increasing sophistication of echocardiographic instrumentation, coupled with the complexities of cardiac evaluation and advanced applications, such as Live 3D/4D Echo, Contrast Echo and Speckle CRT, make on-the-job training, as the primary educational pathway for echocardiography experts, particularly challenging.
The Echo MasterClass is developed to deepen your understanding of cardiovascular diseases and noncardiac illnesses that affect cardiac pathology and pathophysiology in the adult patient population. You will gain a broad understanding of the manifestations of all major heart diseases detectable by echocardiography. You will learn how to assess these and how to optimize your images to improve the quality of your exam. We will further teach you how to reliably detect pathologies and complications that can occur in various settings. Emphasis is placed on quantification and how these measurements affect the severity, prognosis and management of patients (conservative, interventional and surgical).
We cover all clinically applied imaging modalities such as 2D echocardiography, MMode, Spectral/Color Doppler, Tissue Doppler, Contrast echocardiography and TTE 3D/4D. The lectures incorporate imaging demonstrations, clinical case examples and visual aids that foster learning. Each chapter is accompanied by a downloadable Fact Sheet featuring the key teaching points.
IDEAL FOR:
Anesthesiologists
Cardiologists
Critical Care Physicians
Internists
Sonographers
PRESENTERS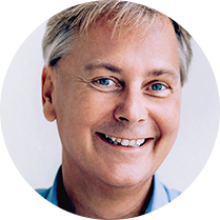 Prof. Thomas Binder, MD, FESC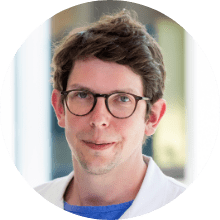 Georg Goliasch - MD
WHAT USERS THINK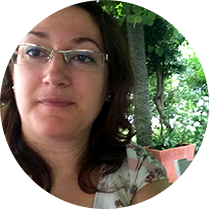 It gave me the right information and a lot of videos that assists me in my daily practice to recognise problems much easier and quicker.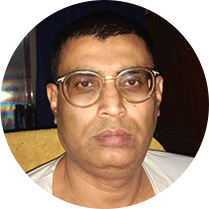 It enriched my knowledge of echocardiography and made me more confident in the practical field.
After this Echo MasterClass, my echocardiography knowledge, clinical practice and skills have been upgraded a lot. This is a really excellent echocardiography course. I am really grateful to Prof. Thomas Binder who conducts all the tutorial brilliantly and 123sonography, which is the best platform for learners in the world.