Carotid US MasterClass
10+ hours of online video course covering carotid ultrasound in 25 lectures Full of graphics, expert statements, demonstrations, examples, cases and over 100 MCQ questions.Brought to you from Top experts in the field. The estimated product launch of the Carotid Ultrasound MasterClass course is planned End of August 2020. CME Pending
Chapters
1
Introduction to Carotid Ultrasound
In this introductory chapter, we set the stage for carotid ultrasound. First, Prof. Thomas Binder, a cardiologist, and Janet Hoyler, a registered ultrasound- and vascular technologist, talk about the importance and clinical applications of carotid ultrasound. In which setting is it used and...
2
Imaging Fundamentals
In this chapter, we dive deeper into the topic of imaging vessels with ultrasound. You will learn which transducer to use (and why this one), how to deal with artifacts. Do you know what the terms "angle of insonation" and "aliasing" mean? If not, find out here. The fundamentals you learn here...
3
How to Image Cervical Vessels
Are you ready to start imaging? After laying out the basement for your successful career as a carotid sonographer, it is time to move to the scanner. In this chapter, you will learn how to position your patient, how to get standard views of the carotid and vertebral arteries, how to use...
4
Pathologies in Carotid Ultrasound
After learning how to get the image, this chapter is all about what you might find while scanning. We teach you the fundamentals of atherosclerosis, how to measure the intima-media-thickness, why plaque morphology is important, and how you can assess the hemodynamics of stenotic vessels. After...
5
Therapy
This chapter provides you with all you need to know to manage your patients. Here we answer important questions such as: When should an intervention or surgical procedure be performed? Which medical treatments do we have, who should receive them, and how effective are they? How do you follow...
6
Your standard Carotid Ultrasound Examination
After learning so much in this course and getting so many different inputs, we thought it would be nice to provide you with a sort of standard operating procedure on how to conduct an ultrasound examination from start to finish. We will guide you step by step from imaging to documentation and...
OUR SPEAKERS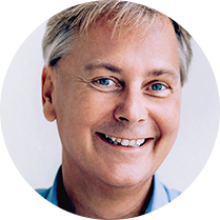 Prof. Thomas Binder, MD, FESC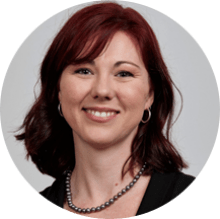 Janet Hoyler, BA, RDMS, RVT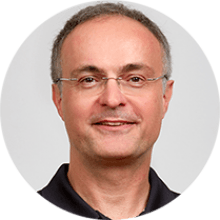 Wilfried Röthy, MD
Head of Department for vascular medicine Health Center South Vienna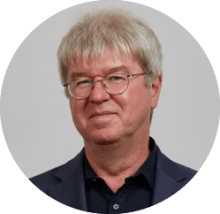 Ludwig Steffgen, MD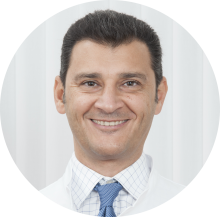 Afshin Assadian, MD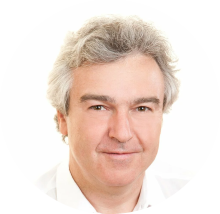 Christian Bancher, MD
Specific topics covered
What is a "stroke"
Risk of stroke
Imaging modalities to detect a stroke
The role of carotid US in stroke and stroke risk assessment
Extra and intracerebral vascular anatomy
Ultrasound anatomy
Which instrumentation do you need?
Physical principles of carotid ultrasound
Scanner settings
Color Doppler / spectral Doppler
How to scan the carotids tips and tricks
Differentiating the internal from the external carotid artery
Measuring intima media thickness (IMT)
Role of carotid US in risk assessment for coronary artery disease
Plaque detection, morphology and classification
What is atherosclerosis?
Carotid artery stenosis and occlusion
Hemodynamics of stenosis
Quantification of stenosis
Carotid artery occlusion
Complex situations – collateral flow states
Carotid artery dissection
What is MR and CT angiography, indications
DSA indications
Radiology vs. ultrasound
Vertebral artery stenosis
Subclavian steal syndrome
Vertebral artery hypoplasia
Best medical treatment
Endarterectomy – when is it indicated?
Endarterectomy – How is it performed?
Complications of endarterectomy
Alternative surgical procedures
Neck pathologies you might come across while scanning
Includes Bonus lectures on
Stroke
Atherosclerosis
Radiology imaging techniques
Stenting / Endarterectomy
Target groups
Vascular Sonographers
General Medicine
Angiologists
Cardiologists
Neurologists
Vascular Surgeons
For beginners and advanced
(includes fundamentals of US and Imaging)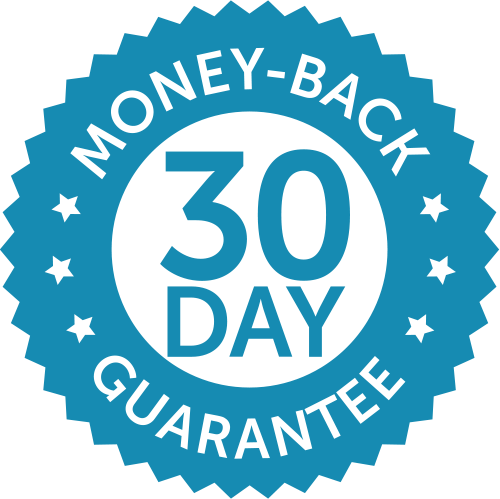 We offer a 30-day money-back guarantee. 100% refund, no questions asked.
top rated by
Google
Facebook
Trustpilot
PRACTICE PROVEN AND
ACCELERATED LEARNING
TECHNIQUES
Watch high-quality video lectures with lengths from 10 - 60 Minutes whenever or wherever you want, on any device.
Finish the whole course to earn your 123sonography Diploma.
Do a quiz for each chapter and earn a CME certificate for each chapter if you get over 80% correct.