123sonography Partners
We have lots of friends and partners who are endorsing our platform and we are endorsing theirs. Some wise person once said "Show me who your friends are and I'll tell you who you are". So in this spirit – here are our friends. Decide for yourself who we are ;-)
American Society of Echocardiography

123sonography is endorsed by the American Society of Echocardiography. We are really proud of this partnership because it confirms the high quality of our teaching contents. We are frequently offering bonuses and treats for ASE members, so keep an eye on your ASE newsletters. For more information, watch our interview with ASE president James D. Thomas!
Medical University of Vienna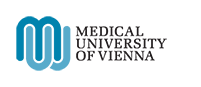 Our course is brought to you in cooperation with the Medical University of Vienna, the largest teaching hospital in Europe with 9000 employees. It has a long history of outstanding medical education and is the leading Austrian institution in the area of echocardiography. Some of you might be interested in the fact that the famous British Pop Star – George Michael recently gave a concert to 1000 doctors from the Medical University of Vienna because his life was saved there. Watch the video interview here if you want.
Alumni Club of the Medical University of Vienna
European Board of Accreditation in Cardiology

The European Board of Accreditation in Cardiology (EBAC) is one of the institutions responsible for the provision of CME credits in cardiology. Our course was reviewed and approved by their experts. We award 2 CME credits for each of the 20 chapters in our Masterclass.
Comenius Award
In 2010, 123sonography received the acclaimed Comenius Award for outstanding digital teaching resources. The Award was issued by the "Gesellschaft für Pädagogik und Information" in Berlin, Germany.
Austrian Cardiology Association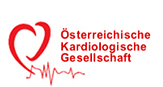 123sonography is also endorsed by the Austrian Cardiology Association.
Austrian Academy of Physicians

The Austrian Academy of Physicians is the body responsible for the provision of PDF points (Austrian equivalent of CMEs).
MedCrunch
MedCrunch is a lifestyle blog for physicians. 123sonography is closely associated with MedCrunch. They offer great content that will change the way you see and practice medicine.
3rd Rock Ultrasound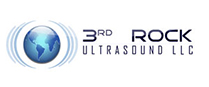 The guys and girls from 3rd Rock Ultrasound have created a great course series on the entire spectrum of emergency ultrasound. They provide both online and offline trainings. Highly recommended.
Diagnosia
Diagnosia is a free online drug search. It covers mostly the European market. As a physician, you can log on to the platform and get extremely relevant drug information. Highly valuable when you are in the clinic or on call and need fast access to reliable information.
Life in the Fast Lane

Life in the Fast Lane is an awesome emergency medicine blog. We have repeatedly produced content for their audience. Want to see more? Check out the CSE emergency case that we did for them here.
EMSA
Get more information about EMSA here
Journal für Kardiologie