Point of Care Ultrasound (POCUS)
= Emergency US, Clinical US, Focused US
Get Free Lectures of our Point of Care Ultrasound FocusClass
What is POCUS?
POCUS, as mentioned in various guidelines, is an acronym which stands for Point of Care Ultrasound, a term that can be adequately described as "a diagnostic or procedural guidance ultrasound that is performed by a clinician during a patient encounter to help guide the evaluation and management of the patient."
Definition
Point of Care Ultrasound is complementary to a medical examination performed by primary care physicians in conjunction to physical examination to investigate unclear findings. As such it is used to find and identify either the presence or absence of specific pathological results seen in your patients. POCUS is an increasingly growing field that can be applied in various clinical situation. It is certainly not limited to its exact definition, seeing as it can be used in an intensive care unit to monitor therapy, in the emergency department to exclude or include severe pathological findings, to look for free fluids inside the abdomen and thorax in trauma patients, or even just in a preclinical setting.
Indications and Fields of Usage
Knowing how to use Point of Care Ultrasound is a crucial step of turning it into an effective tool for a medical examination. One must discern even the slightest indications of disease and be confident in the use of the device, seeing as the lack of such will merely lead to a suboptimal diagnosis.
Point of Care Ultrasound is useful in the following categories:
Resuscitative
The use of Ultrasound is directly linked to the acute resuscitation process.
Consider the use of Ultrasound during CPR without the need to interrupt the act of chest compression and to evaluate if there are reversible causes, such as:
Hypothermia:

Echocardiography, Ultrasound with Doppler, may be used to establish whether there is an adequate cardiac output or peripheral blood flow.

Hypovolemia:

E.g. during rhythm check or ventilations, ultrasound may be considered as an additional diagnostic tool in hypovolemic cardiac arrest.

Haemoperitoneum, Haemo- or Pneumothorax and Cardiac Tamponade

can be diagnosed reliably in minutes, even in pre-hospitalization.

Detection of pulmonary embolism:

Right heart evaluation - D-Sign.
Consider Termination of Resuscitation: No detectable ultrasonographic cardiac activity.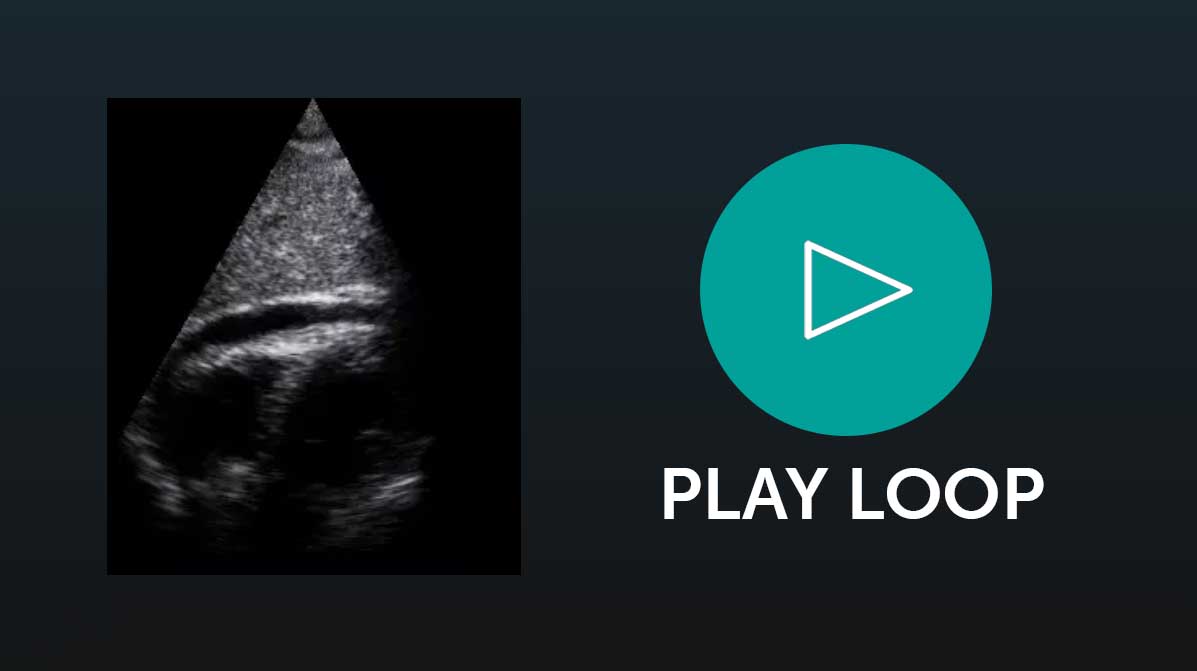 Diagnostic
The utilization of Ultrasound in an emergent diagnostic imaging capacity, one such example being in a peri-arrest state. A quick response after the patient has entered traumatic cardiac arrest can help with the diagnosis.
Symptom or Sign-Based
The use of Ultrasound in a clinical pathway based upon the patient's symptoms or signs, such as shortness of breath or at the point of pain.
Procedural Guidance
The use of Ultrasound as an aid to guide medical procedures, which leads to fewer complications in:
Thoracentesis
Paracentesis
Pericardiocentesis
Lumbar Puncture
Cutaneous and Peritonsillar Abscess Drainage
Foreign Body Removal
Joint Aspiration
Temporary Pacemaker Placement
Regional Anesthesia
Confirmation of Endotracheal Tube Placement
Therapeutic and Monitoring
The use of Ultrasound in therapeutics or in physiological monitoring, such as hemodynamic assessment, preload, cardiac function (LVF and RVF), afterload, and volume status.
These categories contain a broad spectrum and can be split up to define the exact regions and designated pathologies that are associated with each of them in order to put Point of Care Ultrasound to effective use. If one remains diligent in their guideline conformal examination protocols and the various standard views, provided they have already gathered experience and knowledge about the relevant organs, it is helpful to evaluate one's patients complementary to anamnesis/medical history and physical examination with POCUS.
Cardiac /Hemodynamic assessment
Left ventricular function (LVF), right ventricular function (RVF), the filing status of the patient, wall motion abnormalities (WMA), pressure overload RV.
With point of care echo you can estimate if LVF and RVF is normal, (mildly to moderately) reduced or severely reduced.
You can estimate if the ventricles are hyperdynamic volume depletions (kissing papillary muscles) or if there is a volume overload present. You can also look roughly for WMAs.
Furthermore, detection of pericardial effusions and even the diagnosis of pericardial tamponade is possible.
Abdominal Ultrasound
Inferior Vena Cava (IVC) - Diameter, Volume Reagibility and Status: You can use the evaluation of the IVC to get an idea of the volume status of the patient. IVC evaluation alone might not be sufficient and there is still discussion regarding the usefulness of IVC diameter, but by performing lung ultrasound and echocardiography together with a physical examination one can get a good evaluation of the current volume status of the patient.
Aorta: Ultrasound is used to detect Abdominal Aortic Aneurysms (AAA).
Gallbladder: Ultrasound helps in evaluating the size, shape, and contents.
Bile Ducts/Common Bile Duct: Ultrasound helps in evaluating the size and contents.
Urinary Tract: Ultrasound helps in evaluating kidney cysts, kidney stones, the fullness of the bladder, overflow incontinence and hydronephrosis.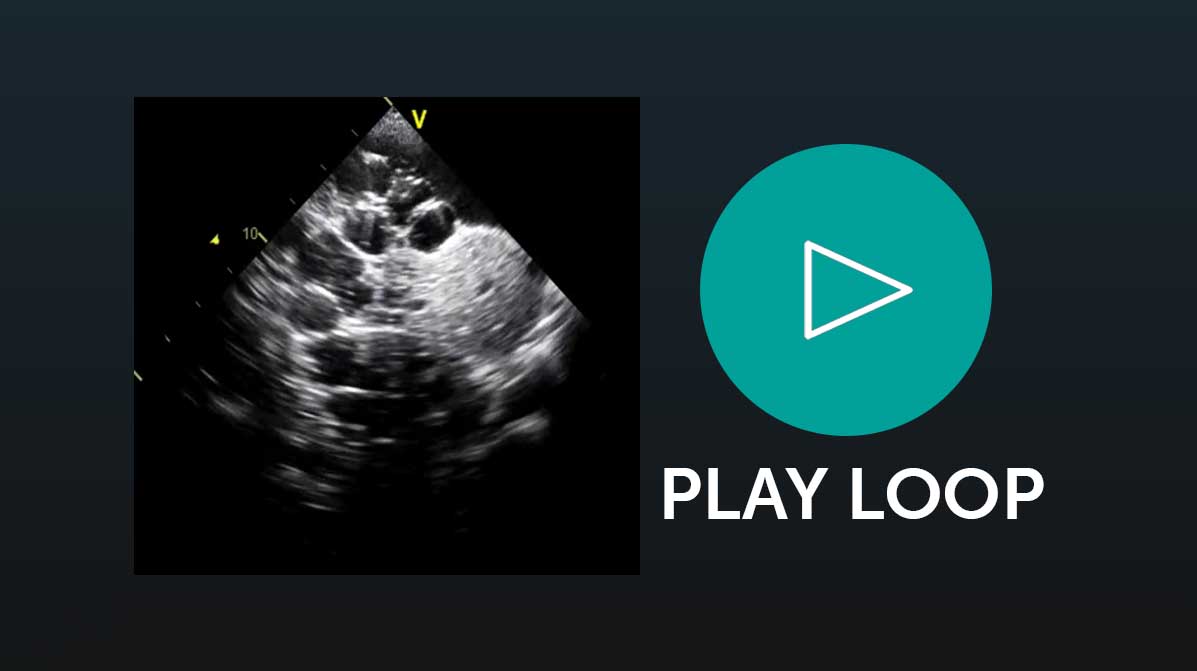 Intrahepatic Veins: Ultrasound helps in evaluating the diameter and occlusions.
Spleen: Ultrasound helps in evaluating the diameter and size.
Acute abdomen: POCUS is valuable for differentiating possible causes for an acute abdomen.
Thorax and Lung
Pleural effusion: With a detection threshold at around 20ml, Ultrasound is currently the most sensitive and specific method. Puncturing is only done with the aid of Ultrasound. (Watch case: "Worthless Chest X-Ray")
Pneumothorax: Abolished Lung Sliding
Emergency (eFAST)
FAST (Focused Assessment with Sonography in Trauma) exams are capable of detecting free fluid (bleeding) in blunt and penetrating trauma.
As an extension of Thoracic Ultrasound (eFAST = extended FAST) was added. In the case of detecting free fluid in the pleural space and in detecting pneumothorax, Ultrasound is superior to Chest X-ray.
If you want to get a great overview about eFAST visit eFast - Sonography in Trauma
DVT
Ultrasound is used to detect thrombi with multilevel compression sonography.
Pregnancy (1st trimester)
Ultrasound is used to detect free fluid, ectopic pregnancy, and fetal heart rate at any stage.
Soft-tissue/Musculoskeletal (MSK)
Ultrasound is used for the detection of masses and free fluid around joints.
Get free lectures of our Point of Care Ultrasound FocusClass
Jehle, D. et al. (1989) Emergency department sonography by emergency physicians. Am J Emerg Med, 7, 605-611.
European Resuscitation Council Guidelines for Resuscitation 2015: Section 4. Cardiac arrest in special circumstances. Anatolij Truhlář a b ⁎ , Charles D. Deakin c , Jasmeet Soar d , Gamal Eldin Abbas Khalifa e , Annette Alfonzo f , Joost J.L.M. Bierens g , Guttorm Brattebø h , Hermann Brugger i , Joel Dunning j , Silvija Hunyadi-Antičević k , Rudolph W. Koster l , David J. Lockey m w , Carsten Lott n , Peter Paal o p , Gavin D. Perkins q r , Claudio Sandroni s , Karl-Christian Thies t , David A. Zideman u and Jerry P. Nolan v w on behalf of the Cardiac arrest in special circumstances section Collaborators 1 (Alessandro Barelli x , Bernd W. Böttiger y , Marios Georgiou z , Anthony J. Handley A , Thomas Lindner B C , Mark J. Midwinter D , Koenraad G. Monsieurs E F G and Wolfgang A. Wetsch y ).]
European Resuscitation Council Guidelines for Resuscitation 2015, Section 3. Adult advanced life support. Jasmeet Soara,∗, Jerry P. Nolanb,c, Bernd W. Böttigerd, Gavin D. Perkinse,f, Carsten Lottg,Pierre Carlih, Tommaso Pellisi, Claudio Sandronij, Markus B. Skrifvarsk, Gary B. Smithl,Kjetil Sundem,n, Charles D. Deakino, on behalf of the Adult advanced life support sectionCollaborators1]
Ann Emerg Med. 2017 May;69(5):e27-e54. doi: 10.1016/j.annemergmed.2016.08.457. Ultrasound Guidelines: Emergency, Point-of-care, and Clinical Ultrasound Guidelines in Medicine
Emerg Med Clin North Am. 2010 Feb;28(1):29-56, vii. doi: 10.1016/j.emc.2009.09.010. The RUSH exam: Rapid Ultrasound in SHock in the evaluation of the critically lll. Perera P1, Mailhot T, Riley D, Mandavia D.
Leitlinien der Deutschen Gesellschaft für Gefäßchirurgie (vaskuläre und endovaskuläre Chirurgie) (DGG) - Leitlinien zum Bauchaortenaneurysma und Beckenarterienaneurysma - 2011
Injury. 2011 May;42(5):511-4. doi: 10.1016/j.injury.2010.01.105. Epub 2010 Feb 10. Extended focused assessment with sonography for trauma (EFAST) in the diagnosis of pneumothorax: experience at a community based level I trauma center. Nandipati KC, Allamaneni S, Kakarla R, Wong A, Richards N, Satterfield J, Turner JW, Sung KJ.
Ma OJ, Mateer JR, Ogata M, et al. Prospective analysis of a rapid trauma ultrasound examination performed by emergency physicians. J Trauma. 1995;38:879-85.
Echocardiography. 2015 Jan;32 Suppl 1:S95-107. doi: 10.1111/echo.12678. Epub 2014 Sep 19. Echocardiography and heart failure: a glimpse of the right heart. Pleister A1, Kahwash R, Haas G, Ghio S, Cittadini A, Baliga RR.
Volpicelli, G., Elbarbary, M., Blaivas, M. et al. Intensive Care Med (2012) 38: 577. https://doi.org/10.1007/s00134-012-2513-4